---
BUILD YOUR FANBASE. GET YOUR MUSIC INTO THE RIGHT HANDS. GET SIGNED.
As a Dance Music Producer, have you ever felt like you have no idea what to do once you've finished a track?
Does the thought of promoting your music on Facebook, YouTube, Spotify, Soundcloud and Instagram leave you feeling completely overwhelmed?
Then Market Your Music is for you.
This course will guide you through the jargon and confusion, and help you to create a simple, functional yet effective marketing strategy, that will allow you to take your career in Dance Music to the next level.
Market Your Music contains 50+ Pages of text and over 5 hours of video, plus downloadable content, which will take you through the process of building your audience, growing your Artist Brand, and getting your music into all the right hands...
From the initial foundations of Marketing, through to executing successful campaigns on all of the major Social Media Platforms...
---
Work through the Course at your own pace. No final deadlines for completing the course, and ALL future updates are FREE OF CHARGE
The Course comes with over 50 Pages of written content to support your learning
The Course is packed with over 5 HOURS of video tutorials, lessons and studio sessions.
---
COURSE BREAKDOWN
Market Your Music works in 4 main layers, as you follow Rory Palmer - Rowe and Paul Nolan as they guide you through everything you need to know to create and sustain phenomenal growth in your Music Career...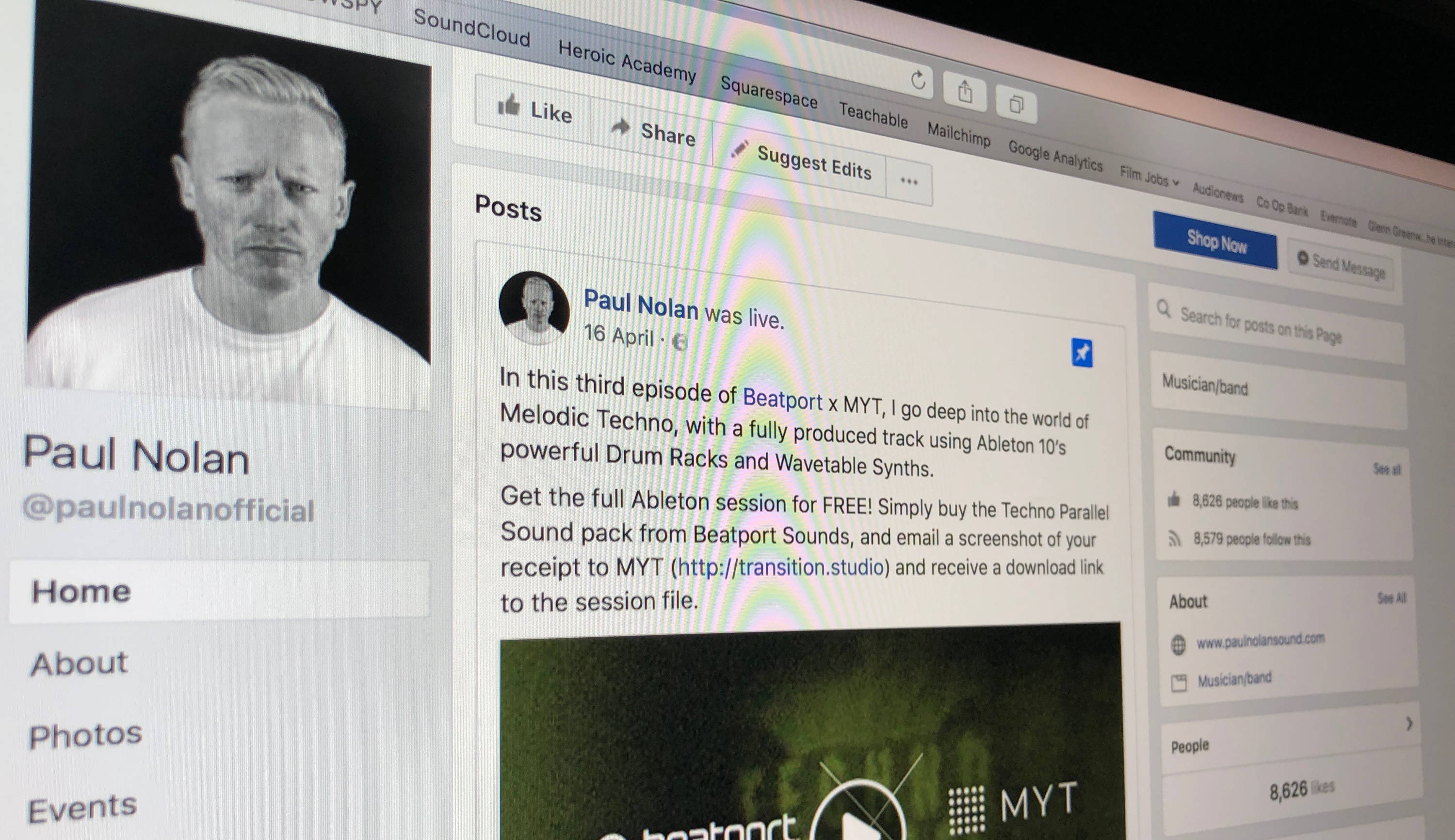 STRATEGY 101
Learn who you are as Artist, who your fans really are, and why building and sustaining momentum is the key to developing your career in Dance Music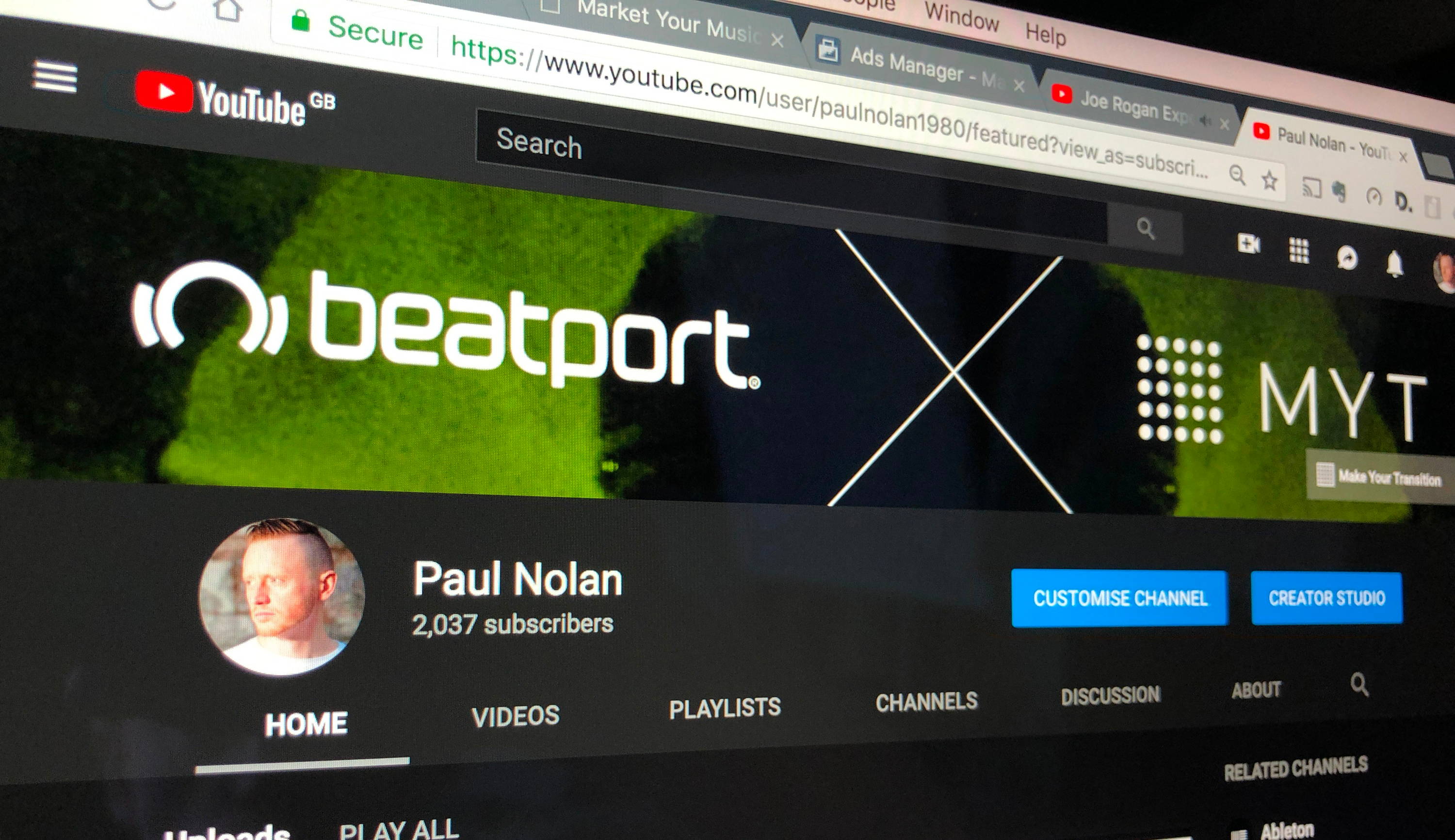 MARKETING IN ACTION
Build a clear, clean and simple to execute Marketing Strategy that build your fanbase and Artist Brand consistently, day to day.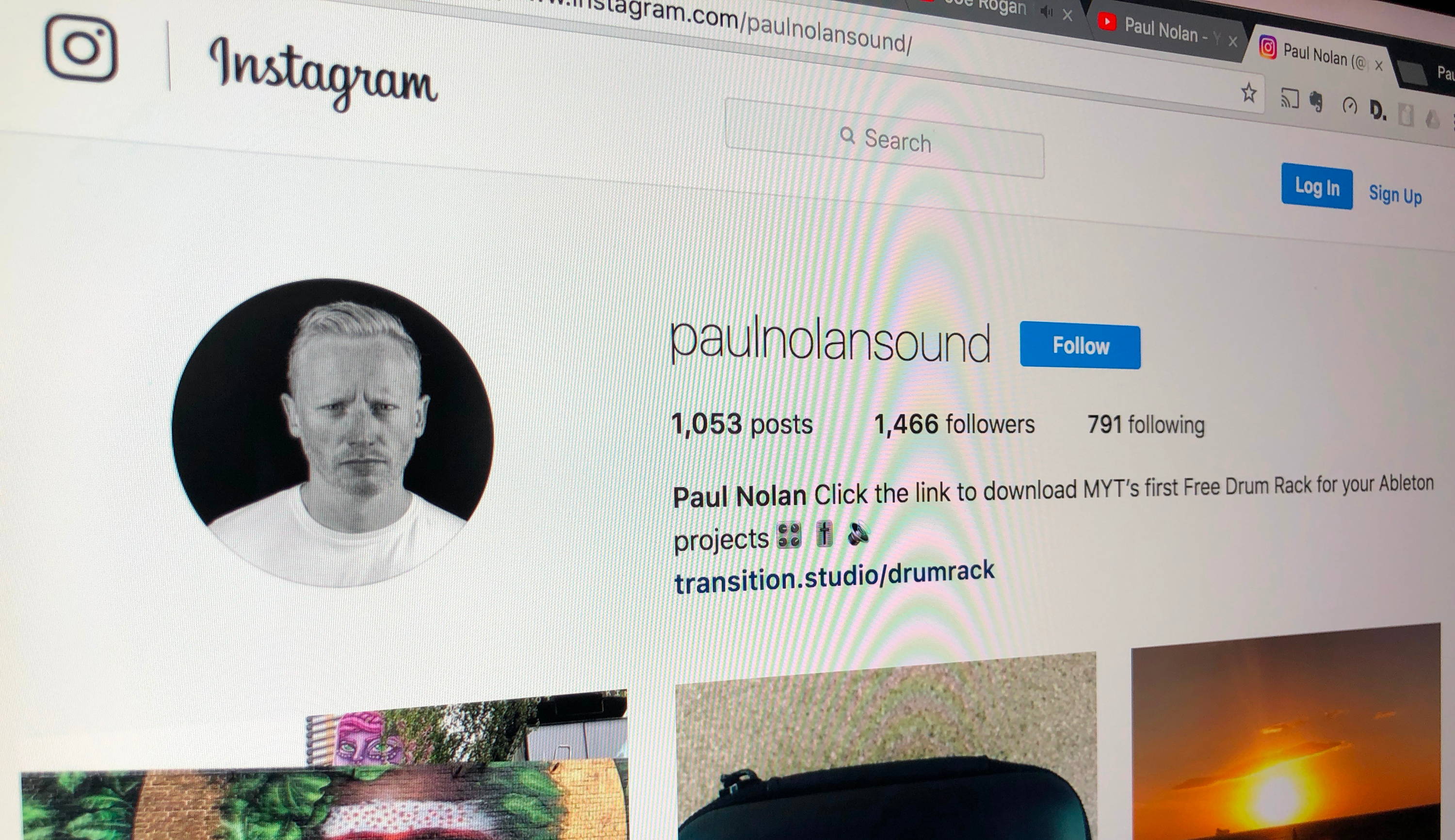 SOCIAL MEDIA MASTERY
In depth Tutorials, Power Tips, Tasks and Key Insights into how to leverage each of the major Social Media Platforms for maximum impact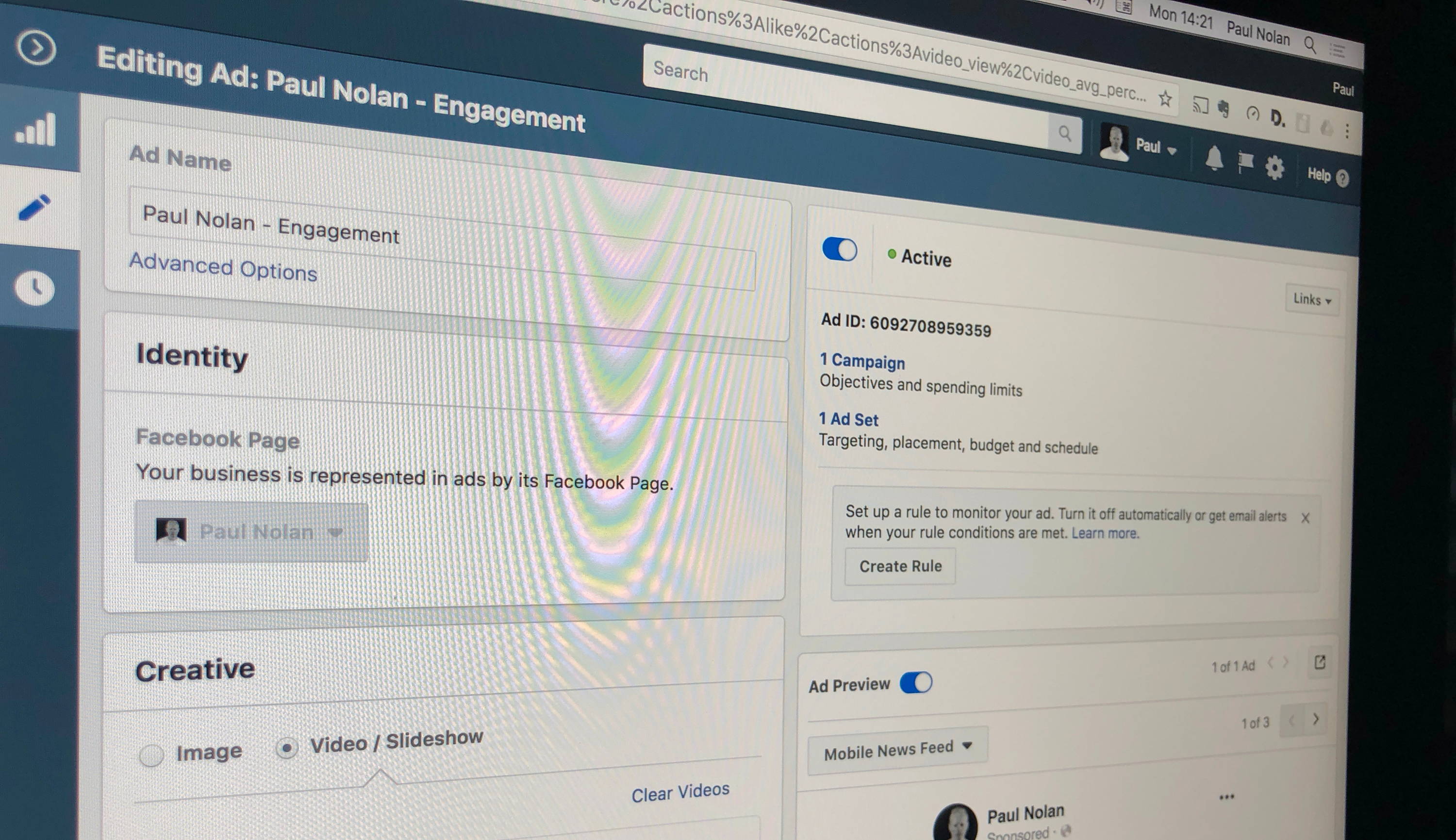 PAY TO PLAY
Execute efficient and effective Marketing Campaigns for a number of scenarios, including how to promote a record release, and building hype for Events.
---
AFTER THE COURSE, YOU WILL HAVE...
FULL CLARITY ON WHO YOU ARE AS AN ARTIST, WHAT YOUR MESSAGE IS, AND HOW TO COMMUNICATE IT

A ROBUST & WELL DEFINED MARKETING STRATEGY TO GROW YOUR AUDIENCE

A SIMPLE YET POWERFUL SCHEDULING TOOL TO POST THE RIGHT CONTENT AT EXACTLY THE RIGHT TIME

FULLY FORMATTED & OPTIMISED YOUTUBE, FACEBOOK, INSTAGRAM, SOUNDCLOUD & SPOTIFY CHANNELS

A COMPLETE UNDERSTANDING OF YOUR FANS AND FUTURE AUDIENCE, WHO THEY ARE, AND WHAT THEY WANT

DEEP INSIGHTS INTO HOW TO ORGANICALLY GROW YOUR ONLINE FOLLOWING, TO BECOME MORE ATTRACTIVE TO LABELS, PROMOTERS AND AGENTS

DETAILED KNOWLEDGE OF HOW TO USE EACH SOCIAL MEDIA PLATFORM FOR MAXIMUM GROWTH AND IMPACT

A SENSE OF FREEDOM FROM ENDLESSLY TOILING ON SOCIAL MEDIA TRYING TO GET PEOPLE'S ATTENTION

A COMPETITIVE EDGE ON THE REST IN CLIMBING THE LADDER OF THE DANCE MUSIC INDUSTRY

MORE TIME TO FOCUS ON YOUR MUSIC
---
Strategy 101
Task: Build Your Fan Personas
Marketing In Action
Task: Create Your Content Strategy
The Importance Of Owning Your Audience
Task: Create Your Content Calendar
Bonus Content: Website & List Building Resources
Social Media Guide: Soundcloud
Social Media Guide: YouTube
Social Media Guide: Facebook
Task: Schedule Your First Week
Social Media Guide: Instagram
Bonus Content: Instagram Growth Sheet
Artist Optimisation Guide: Spotify
How To Get Your Music On Spotify
Spotify for Artists - Verification & Gaining Access
Creating Your Artist Profile
Using Playlists As An Artist
Approaching 3rd Party Playlist Curators
Promoting Your Music On Spotify
---
How Much Does The Course Cost?
Finish More Music Costs £350 - this includes free lifetime updates!
When Does The Course Start?
Whenever You Like! The Course is designed to be done at your own pace, and you can work on the course 24/7 & 365
How Long Does The Course Last?
There's no deadline for you to finish the course
How Long Do I Have Access For?
You have Lifetime Access to the Course, and all updates are included FREE OF CHARGE
What If I'm Unhappy With The Course?
If you get in touch within 48hrs of purchase we will offer a full refund.
Where Can I Get Hold Of The Course Content?
All course content and videos are available from the MYT Website, a link will be provided upon purchase
Can I Contact You With Further Questions?
Yes, please contact us at paul@paulnolansound.com
WHAT YOU'LL NEED:
iCal or other digital calendar app

artist / business Accounts for the major social media platforms (facebook, soundcloud, spotify, instagram, youtube)
---